CONTACT become a friend become a volunteer
CITADELIC is highly commited to music, jazz, improvisation and performance...

Citadelic Summer Festival 2018: the 30th of may til the 3th of june
I would like to thank from the bottom of my heart the people that made Citadelic 18 Summer possible... this was definitely such a strong team... and without them it would have really been impossible to make it happen...

special thanks to masterbuilders Peter Jacquemyn and Bart Maris,

and of course our long lasting partners
the amazing city of Gent, the artistic vision of Museum SMAK and the skills of Quatre Main Piano

for this year there was the support of
the beautiful foodmakers of Toulouse joining in and preparing spectacular dishes,
the specific taste from these with dedication made Belgian beers from De Laatste Drinker (Ne Veurvechter), De Hopduvel (Blondine), Gruut and l'Arogante,...
they have that real jazz approach too

the support from these very important Jazz players in the Unesco City of Music that Gent is
de Bijloke and Gentjazz
the sponsoring from MSK, Jazzlab

and last but not least the freedom of spirit of all these musicians involved... it was a mere privilege !!!
Hope to see you all next year ...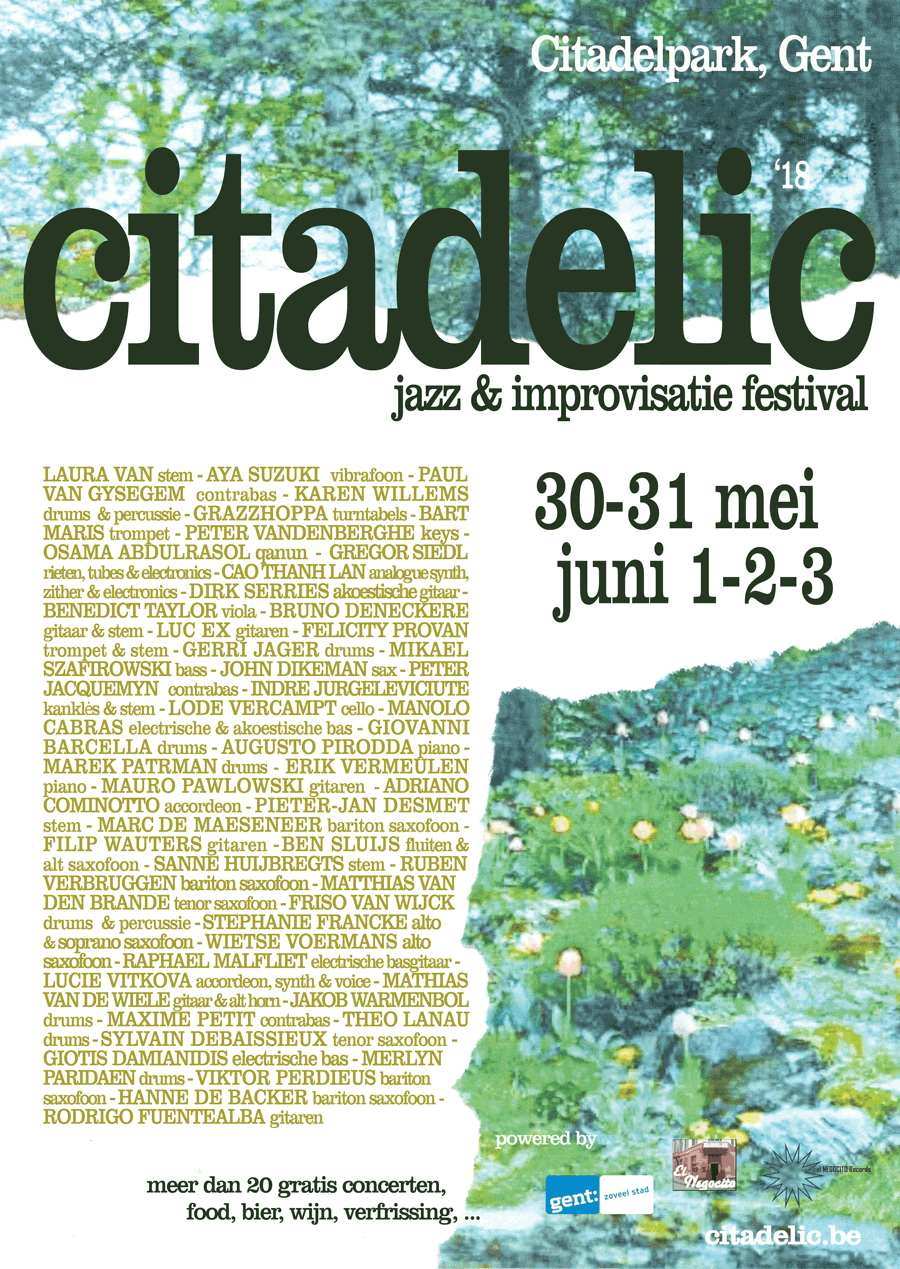 website: made by MNDesign 2018