LINE UP CITADELIC@SMAK 18

location: S.M.A.K. museum
Jan Hoetplein 1, Ghent
other concerts
wednesday 21 JANUARY
20H
EYSERMANS / MALFLIET (Raphael Malfliet / Ann Eysermans)
21H15
DOUBLE THE DOUBLE BASS VII (Joëlle Léandre / Sebastian Gramss)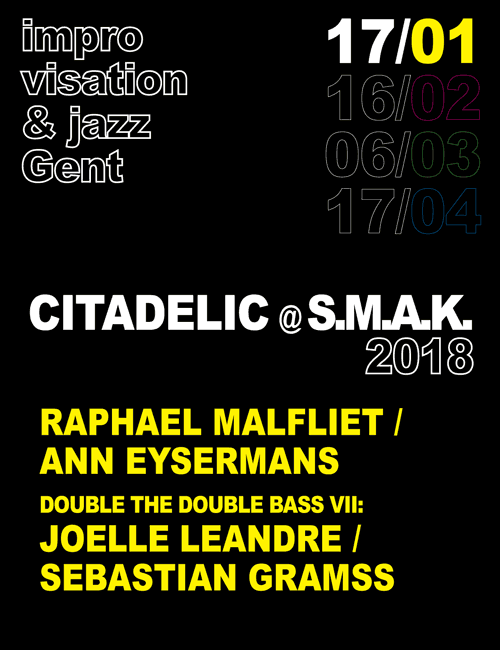 tuesday 6 MARCH
20H
INGAR ZACH
21H15
ORIOL ROCA TRIO (Oriol Roca / Manolo Cabras / Giovanni Di Domenico)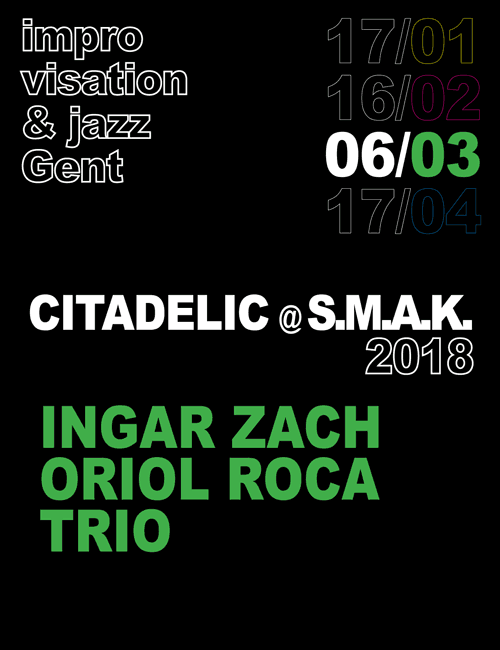 tuesday 17 APRIL
20H
PAUL VAN GYSEGEM / KIM VAN DEN BREMPT
21H15
PLATFORM (Xavier Charles / Jonas Cambien: piano / Jan Martin Gismervik / Katrine Schiøtt)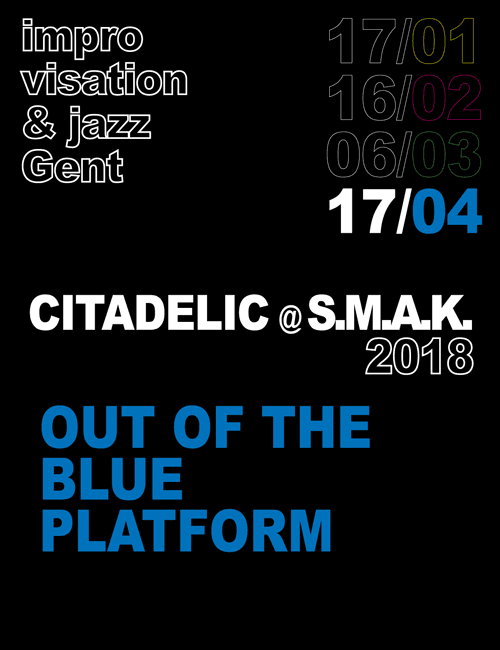 for reservation (VVK) mail info@citadelic.be
friday 16 FEBRUARY
20H - RUDY TROUVE
Rudy Trouvé has made the difference in bands like dEUS and Dead Man Ray and has been the driving force behind the Heaven Hotel label for 20 years. He describes himself as a do-it-yourselfer and as a bad guitarist and sound fetishist. His guitar sound - whimsical and lofi - is recognizable from thousands and all this together makes Trouvé one of the most respected artists in the Belgian music scene.

After many years of numerous projects in groups, Rudy Trouvé puts himself now in the spotlights with this solo performance. He will draw on the great Heaven Hotel songbook, whose names such as Kiss My Jazz, Gore Slut, The Love Substitutes, Tape Cuts Tape or his own Sextet, Septet or Octet undoubtedly ring a bell. Expect an intimate set that is interrupted by an animated film. Something between a classic singer-songwriter performance and a 70s slide evening.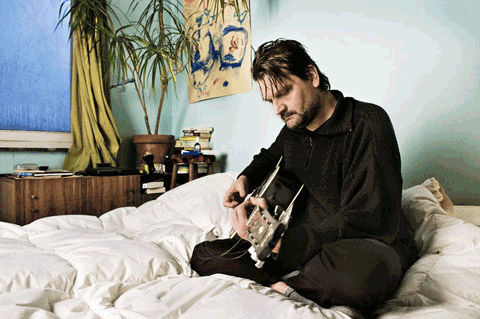 photo @ Rob Walbers










Rudy Trouvé: ...
21H15 - VLEK
The mix of sufficient musical freedom, fun and flexibility and the love for hypnotic grooves and 'straightforward music' is fully at odds with their philosophy that the music on stage should be surprising and fresh. That makes a performance of VLEK into a unique event and a true experience ... with the power of the moment.

VLEK offers an exciting evening where they conjure up surprising music: driving dance beats, catchy melodies, dirty rock riffs, driven solos, Africana, intimate miniatures, cinematic vistas, etc. etc.

VLEK is a collective of musicians with their roots in improvised music, jazz and alternative rock music. VLEK was founded in 2009 and has since played on many stages and festivals. VLEK is the house band of the Tilburg music venue Paradox.


Edward Capel: alto & soprano sax, alto clarinet
Jeroen Doomernik: trumpet, bugel
Hans Sparla: trombone
Jacq Palinckx: guitare
Bart van Dongen: piano, synthesizer
Bert Palinckx: double bass
Pascal Vermeer: drums