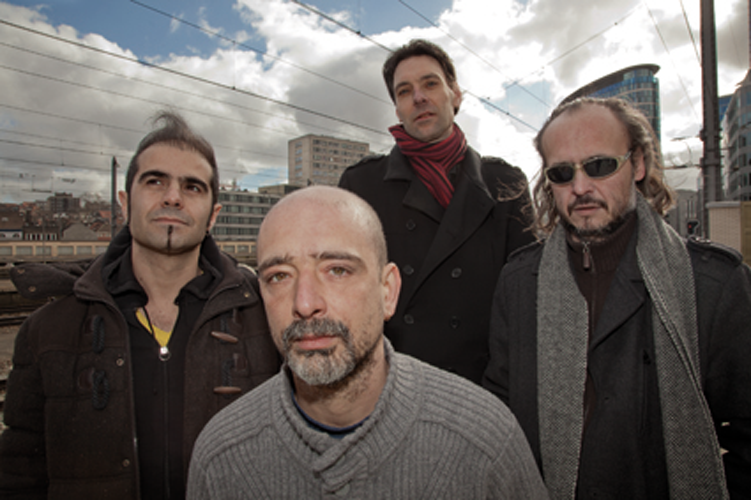 festival CITADELIC #14
AUGUST 14 . 20H30

augusto pirodda quartet
freedom, passion and creativity in contemporary classical jazz

Would you like to record a Trio CD with bassist Gary Peacock and drummer Paul Motian as sidemen? No, it's not just given to Keith Jarrett. The Italian Brussels native Augusto Pirodda has to be the best kept secret in the Belgian jazz scene.

Augusto Pirodda knows how to choose his fellow musicians well. Italian bassist Manolo Cabras (Toots Thielemans, Enrico Rava, Roswell Rud, Charles Gayle, ...) has been playing alongside Pirodda for over 20 years. Czech drummer Marek Patrman is an indispensable drummer in the Belgian jazz scene alongside Cabras, the proverbial 4 hands on one stomach. Ben Sluijs, often referred to as the most lyrical and poetic jazz saxophonist from the Benelux, completes the quartet.

You can see Pirodda's piano playing as simple and melodic, but at times also impetuous and nervous and it coincides remarkably well with the musical sensitivity of Ben Sluijs. The contrast between these two worlds makes their music very open and unpredictable. Cabras and Patrman, who can take on a leading or supporting role, ensure that piano and sax enjoy maximum freedom. In short, the Augusta Pirodda Quartet makes music that is constantly evolving and feeds on the creativity of all musicians.

"What I hear in your music is the essence of improvisation. Spontaneity is only possible if we forget about ourselves and listen. You, Sluijs, Cabras and Patrman really express this essence with joy, passion and energy." Gary Peacock

In short, a worthy headliner and last concert for a truly brilliant jazz evening.
ben sluijs . saxophones and flutes
augusto pirodda . piano
manolo cabras . double bas
marek patrman . drums

other concerts on 14.08
contemporary art on 14.08
15H performance rené van gysegem & compagnie
artistic intervention marie peeters
continual
installations by bart van dijck, katinka de jonge, roeland tweelinckx, nathalie chambart
with the magnificent support of