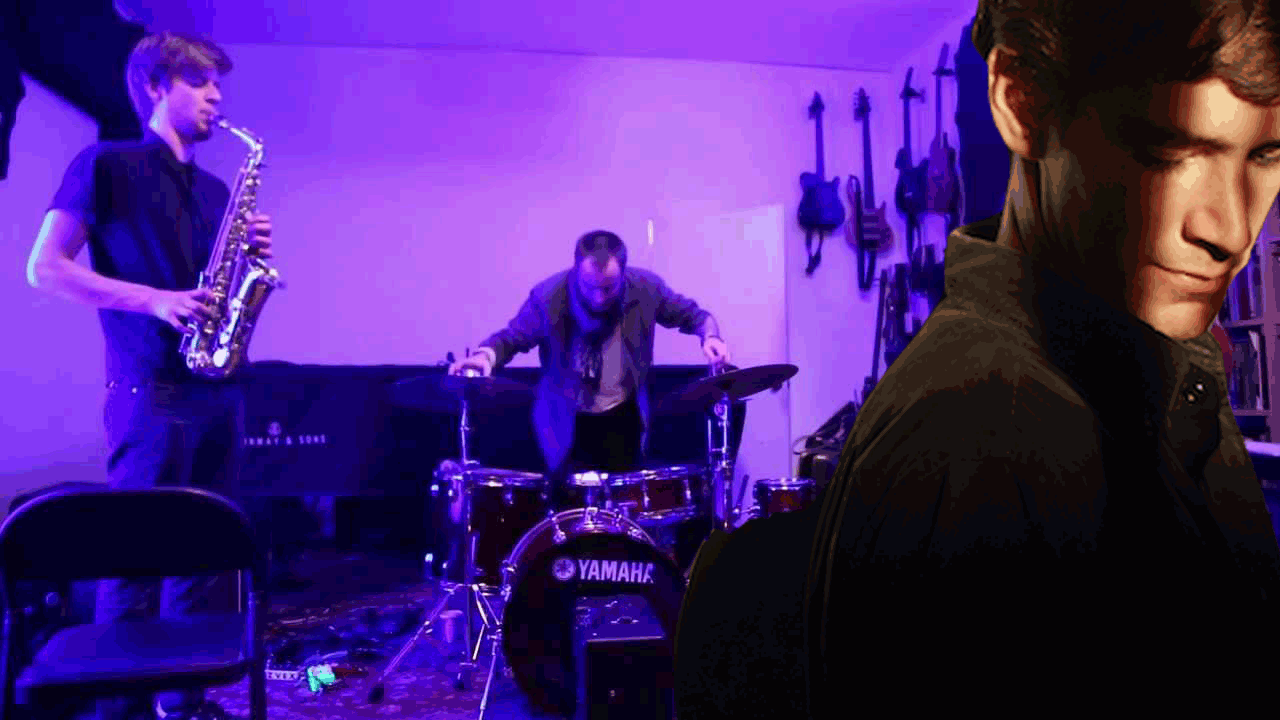 festival CITADELIC #14
AUGUST 16 . 20H45

devin gray trio
another New York jazz connection

Devin Gray is a top call young drummer in many modern jazz circles in New York City. As an artist interested in multiple musical directions and one who strives for quality and sincerity in his work, his energy has compelled him towards many different musical directions. Considered by his contemporaries as cutting edge, Gray shows promise as an artist that will not only move the music forward, but one who will share his unique musical vision with the world of music.

Current leader projects include two quartets: "Dirigo Rataplan" featuring Ellery Eskelin, Dave Ballou, and Michael Formanek, and "RelativE ResonancE" featuring Chris Speed, Kris Davis, and Chris Tordini. Devin's fresh approach to modern drumming has enabled him to play with many of the worlds great jazz musicians: David Liebman, Tony Malaby, Dave Burrell, Sam Rivers, Nate Wooley, Drew Gress, Ralph Alessi, Matt Mitchell, Satoko Fujii, Uri Caine, to name a few.

Chris Pitsiokos is a young saxophonist and composer based in Brooklyn, NY. Aesthetically, his work combines the lyricism of jazz and the go-for-broke intensity of extreme rock forms and noise with the attention to detail and abstraction of contemporary classical music. Known for expanding the vocabulary of the saxophone through extended range, circular breathing, nuanced articulation, and other extended techniques, his recent work also commands considerable cathartic, emotive, and lyrical power. He has been praised by Rolling Stone for his "startlingly original vision" and "astonishingly fleet sax work." Pitsiokos has worked with Tyshawn Sorey, Peter Evans, Joe Morris, Otomo Yoshihide, C Spencer Yeh, Paul Lytton, Miya Masaoka and many more. He is currently the saxophonist in Nate Wooley's quartet, Knknighgh.

Bram De Looze more then likely needs no introduction. He is a jazz musician with an international reputation, something he achieved by living and working for a while in the cradle of jazz itself, New York before booming once back in Belgium with band like Lab Trio, MiXMONK (Joey Baron, Robin Verheyen) and his solo piano work. His piano playing on top reveals an enormous technical capacity. "Technical skills is never an end in itself. It is much more important where you use it and what you bring." he explains. Improvisation has always been one of the main pillars of Bram's playing, making it an ideal sparring partner for jazz at the highest level... and fresh from the Big Apple.


chris pitsiokos
. alto saxophone
bram de looze
. piano
devin gray
. drums
other concerts on 16.08
contemporary art on 16.08
continual
installations by bart van dijck, katinka de jonge, roeland tweelinckx, nathalie chambart
with the magnificent support of