12:30-14:30
ERIK VERMEULEN - BEN SLUIJS DUO
14:30-15:30
TALIBAM!
15:30-17:15
PAUL VAN GYSEGEM/MATHIAS VAN DE WIELE
17:15-18:00
TALIBAM! + MARISKE
18:00-19:30
BRANDHAARD
19:30-20:30
TALIBAM! + BART MARIS
20:30-22:00
JEROEN VAN HERZEELE QUARTET


12:30-14:30
ORIOL ROCA TRIO
14:30-15:30
AUGUSTO PIRODDA solo
15:30-17:00
VELOMENAAL 
17:00-18:00
PIRODDA & CASSIERS
18:00-19:30
SEPPE GEBRUERS, HUGO ANTUNES and PAUL LOVENS
19:30-20:30
PIRODDA & CASSIERS + friends
20:30-22:00
FULL BLAST
 [Broetzmann-Pliakas-Wertmueller]





12:30 - 14:00
SUURA
17:30-19:00
PUNK KONG
19:00-20:30
JOZEF DUMOULIN & LIDLBOJ
20:30-22:00
FILIP WAUTERS' SPOOK  carte blanche


 


12:00 - 13:00
FRANKE & MOYAERTS
13:00-14:30
ANDERSON, BENNINK, GLERUM, VAN KEMENADE
14:30 - 18:00
DRUM SUMMIT: CONCERT + WORSHOP
15:30 - 16:30
FRANKE & MOYAERTS
18:15-19:30
KAZE
19:30 - 20:30
FRANKE & MOYAERTS
20:30-22:00
LODE VERCAMPT'S LAS  carte blanche





12:00 - 14:30
AGO! BENIN BRASS
14:30-15:30
PILOOT
15:30-16:30
PARCOURS IMPROVISE curated by SATOKO FUJII
 at different spots in the park
16:30-17:30
PILOOT
17:30-18:30
PARCOURS IMPROVISE curated by SATOKO FUJII
 at different spots in the park
18:30-19:30
PILOOT
19:30-20:30
PARCOURS IMPROVISE FINALE
20:30-22:00
GUIDO SCHIFFER & the ALL GO RHYTHM à LA VISITEURS


Woensdag 30 mei, 15:00 - 17:00, main stage
PAUL VAN GYSEGEM/MATHIAS VAN DE WIELE
---------------------------------------------------------------------------------
(NL)
Kunstenaar Paul Van Gysegem stond aan de wieg van de experimentele (free) jazz met zijn belangrijke Europese bijdrage, de legendarische opnames 'Aorta' van zijn sextet. Vanuit zijn veelzijdige persoonlijkheid heeft hij een manier gevonden om de actuele jazzmuziek te verweven met zijn plastisch werk. De vormentaal die hij hanteert staat dicht bij de geest en de structuur – de manier van denken - van de muziek die hij speelt.

Mathias Van de Wiele studeerde in 2000 af met grote onderscheiding aan het Gentse Conservatorium en was meteen erg actief in de Belgische/Europese muziekscène. Naast gitaar spelen en componeren in ensembles als Moker & Brick quartet speelde hij ook jaren trompet in groepen als Va Fan Fahre. Honderden optredens en festivals in binnen en buitenland in zeer diverse muzikale circuits (jazz, impro, straattheater, pop, rock, reggae…) later besloot hij zich inhoudelijk te verdiepen in de jazz, en zich te focussen op verschillende vormen van improvisatiemuziek.

Noah Zackl begon op 16-jarige leeftijd met het spelen van elektrische basgitaar en vormde bands in Stralsund - een klein stadje in Noord-Duitsland. In 2005 verhuisde hij naar Leipzig een gestudeerde musicologie met een graad als een bachelor of arts voortgezette studies aan zijn instrument aan Liszt School of Music Weimar voor een jaar. Sindsdien maakt hij deel uit van de jazz- en improvisatiescene in Leipzig en Zürich (Zwitserland).
(ENG)
Artist Paul Van Gysegem stood at the cradle of experimental (free) jazz with his important European contribution, the legendary recordings 'Aorta' from his sextet. Based on his versatile personality, he has found a way to intertwine contemporary jazz music with his plastic work. The formal language he uses is close to the spirit and structure - the way of thinking - of the music he plays.

Mathias Van de Wiele graduated cum laude at the Ghent Conservatory and was immediately very active in the Belgian/European music scene. In addition to playing the guitar and composing in ensembles such as the Moker & Brick quartet, he also played the trumpet in groups such as Va Fan Fahre for years. He then decided to delve into the content of jazz, and to focus on various forms of improvisation music.

Noah Zackl started at the age of 16 playing electric bass and formed bands in Stralsund - a small town in Northern Germany. In 2005 he moved to Leipzig an studied musicology with a degree as a bachelor of arts continuing studies at his instrument at Liszt School of Music Weimar for one year. Since then he is part of the jazz and improv scene in Leipzig and Zürich (Switzerland).
PAUL VAN GYSEGEM (BE) double bass
MATHIAS VAN DE WIELE (BE) guitare and alt horn
NOAH ZACKL (DE) double bass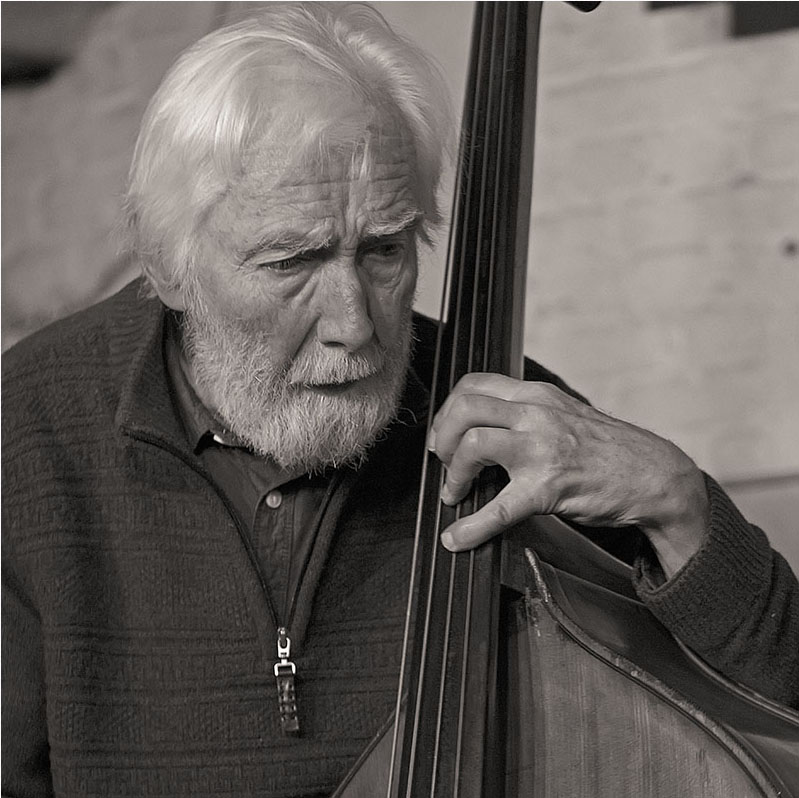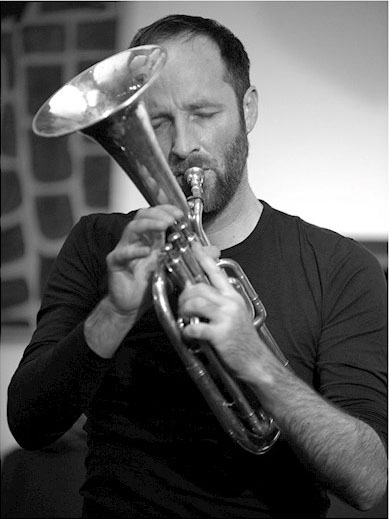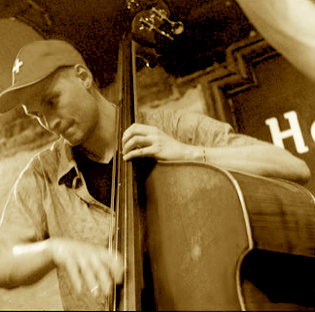 photo Paul Van Gysegem © Cees van de Ven
photo Mathias Van De Wiele © Cedrip Craps